Kyle is the company director with over 16 years building and construction industry experience. Beginning his career as a carpentry apprentice in Adelaide, South Australia, Kyle learnt all the fundamentals of building construction from a young age. He then went on to acquire his builders' licence and learn many different facets of building and construction including tiling, gyprocking, rendering, decking and many other intricacies that solidified him as a quality premium builder in today's building and construction industry.
KJEO stands for Kyle James Edward Osborne (Building Solutions), these are Kyle's middle names and also the names of both his grandfathers. Family is one of the most important things in Kyle's life and he enjoys spending his weekends with his wife Bianca and two young daughters Angelina and Rose. Kyle is also well known among his family and friends to be the king of the charcoal barbeque and lamb on the spit.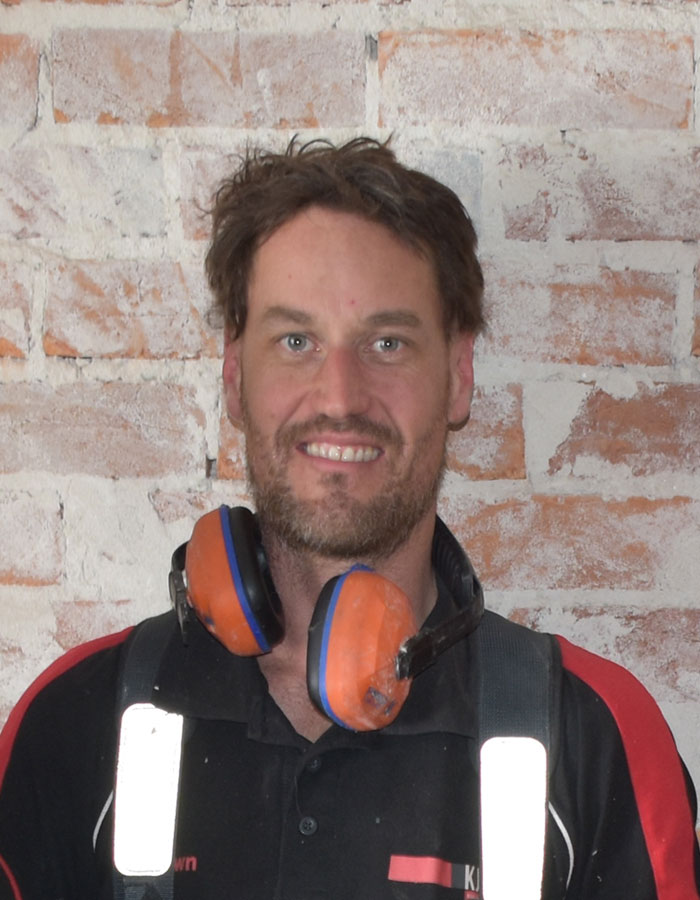 Shawn has over 15 years' experience within the building industry working many projects both large and small helping him to diversify, refining his skills and craftsmanship.
"I like the variety of work, the satisfaction of completing a project and the happiness we bring to the families our trade impacts, it's truly really satisfying"
Outside of work, Shawn enjoys travelling, water skiing, spending time with his family and catching up with friends.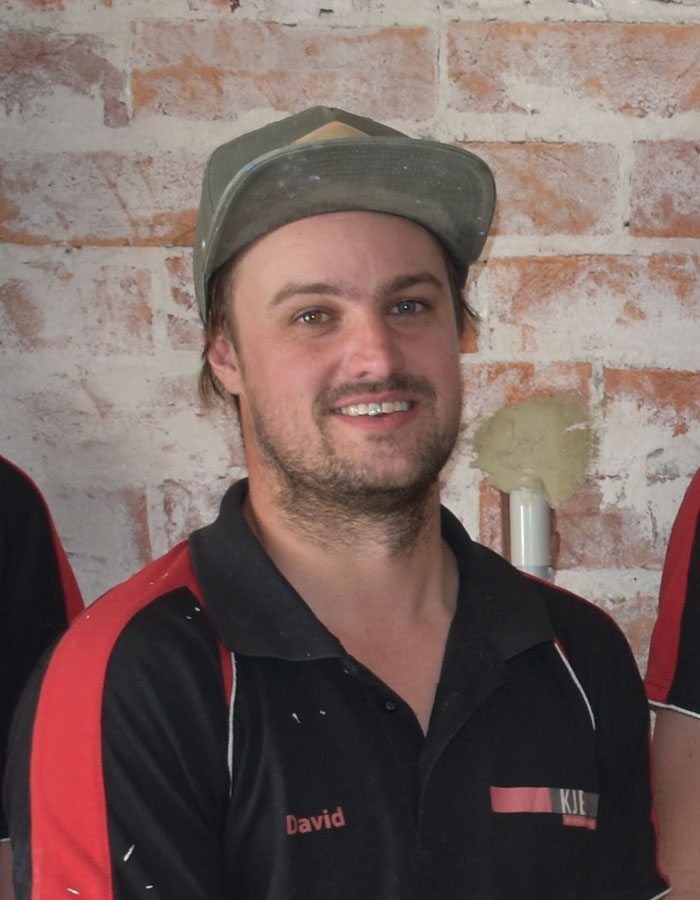 With over 15 years within the building industry, David has a passion for working with his hands and transforming client's homes from start to finish. Whether it's a complete home renovation or a bathroom makeover, the end result is the same, happy clients at a job well done.
"Outside of work my biggest love is my family, spending time on the Murray River and camping with our closest family and friends.
Nick has over 15 years within the building industry and is passionate about bringing large and small building projects to life. Nick was also a groomsman in Kyle, our Directors wedding and the two have been friends for many years. "It's so great to create and bring to life the vision of each and every home we work in". When Nick is enjoying some down time he spends time on the Limestone Coast with his family and loves fishing for crays, quad biking and the surf.
Max is on his learning journey within the building industry and has completed just over a year with the KJEO Building Solutions family. When he's not learning all things about the trade he loves to fish, go camping with his family, spend time with mates as well as play the guitar.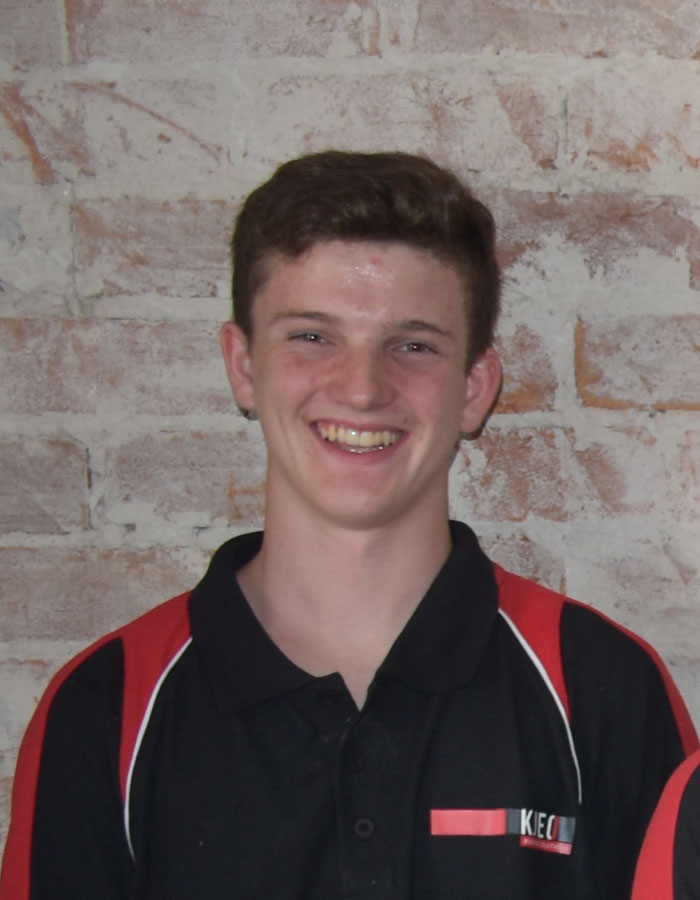 Will is on his learning journey within the building industry and has almost completed a full year with KJEO Building Solutions, coming straight out of school. Will is super keen to learn and assist in transforming homes throughout South Australia.
"Kyle and the team are so knowledgeable and made me feel welcome from my very first day".
Will loves fishing with dad in his spare time and hanging out at their holiday house south of Adelaide.
Bianca has been part of the KJEO Building Solutions journey from day one. She's the one that keeps the wheels moving from an all-round administration perspective. She is super dedicated to the company and loves to see all the projects she works on from the office come to life in every family's home we work on. She is the amazing organisation element behind the brand and usually your first point of contact! When she's not in the office she enjoys being the wife to Kyle our Director and mum to their two children. She also enjoys a good beach walk, Aperol Spritz and spending time with her friends.
Hayley is the marketing and brand brains behind the KJEO business. She keeps the KJEO brand voice consistent and the look and feel creative and professional. Hayley is also our photographer and works closely with our team to make sure they're always smiling and communicating each and every job we work on. When she's not wearing her KJEO marketing hat she runs her own businesses Social Soul. Hayley is also Kyle our Director's sister and has been on this journey from the beginning.
The next steps:

Where to go from here?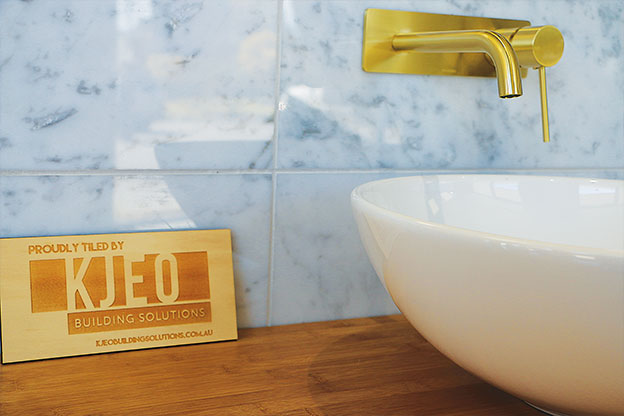 Learn what our clients are saying about making their project dreams a reality
Book in your FREE consultation
Get in touch with Kyle today for a FREE no obligation consultation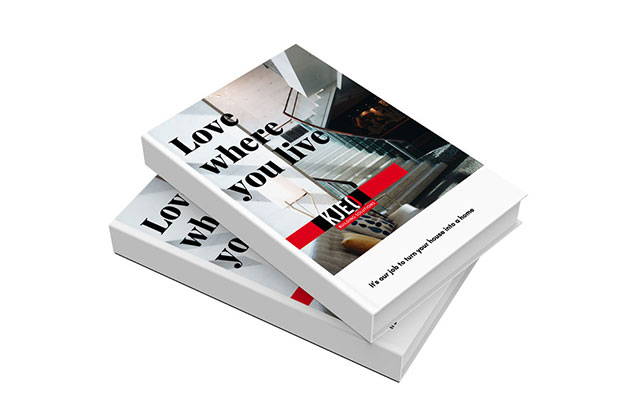 7 ways to renovate within your budget and avoid the hidden blowouts